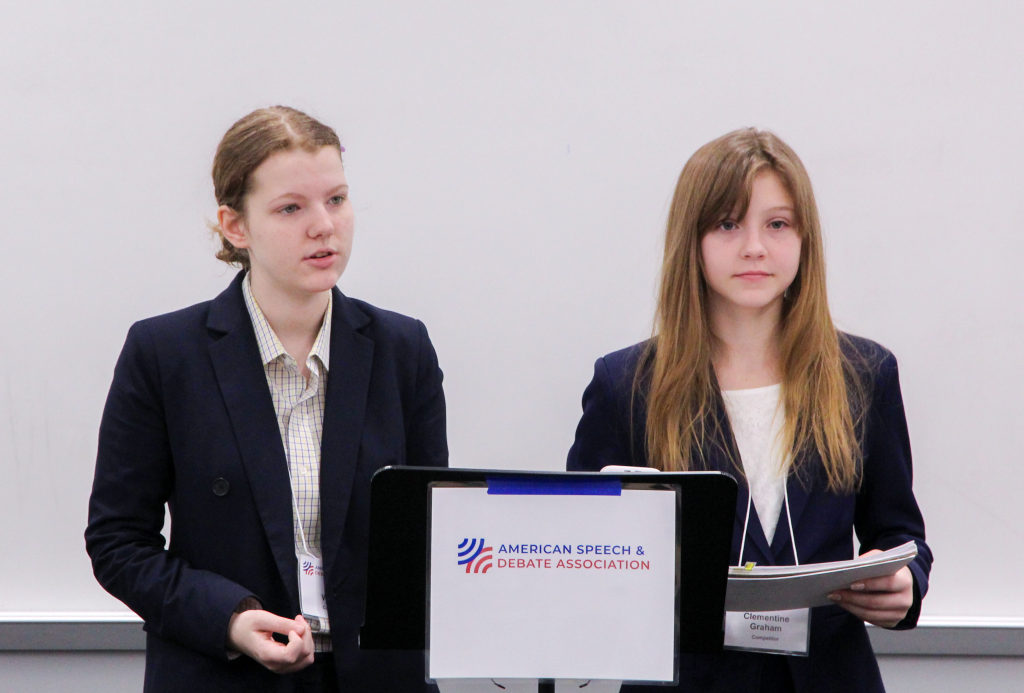 Lincoln-Douglas Debate and Team Policy Debate are offered at ASDA tournaments.  Competitors may participate in one style of debate at any given tournament.  
Lincoln-Douglas Debate is also known as Values Debate.  A single debater on each side affirms or negates the resolution using logic, philosophy, and real-life examples to support their side of the debate.  
2023-2024 ASDA Lincoln-Douglas Debate Resolution: When in conflict, governments should value domestic interests above foreign human rights.
Team Policy Debate is also known as CX Debate.  A team of two debaters on each side debates a question of policy change.  The affirmative team proposes a change in policy that fits within the assigned resolution and the negative team presents potential problems with the specific policy change.
2023-2024 ASDA Team Policy Debate Resolution: The United States Federal Government should significantly reform its public health or healthcare policy.