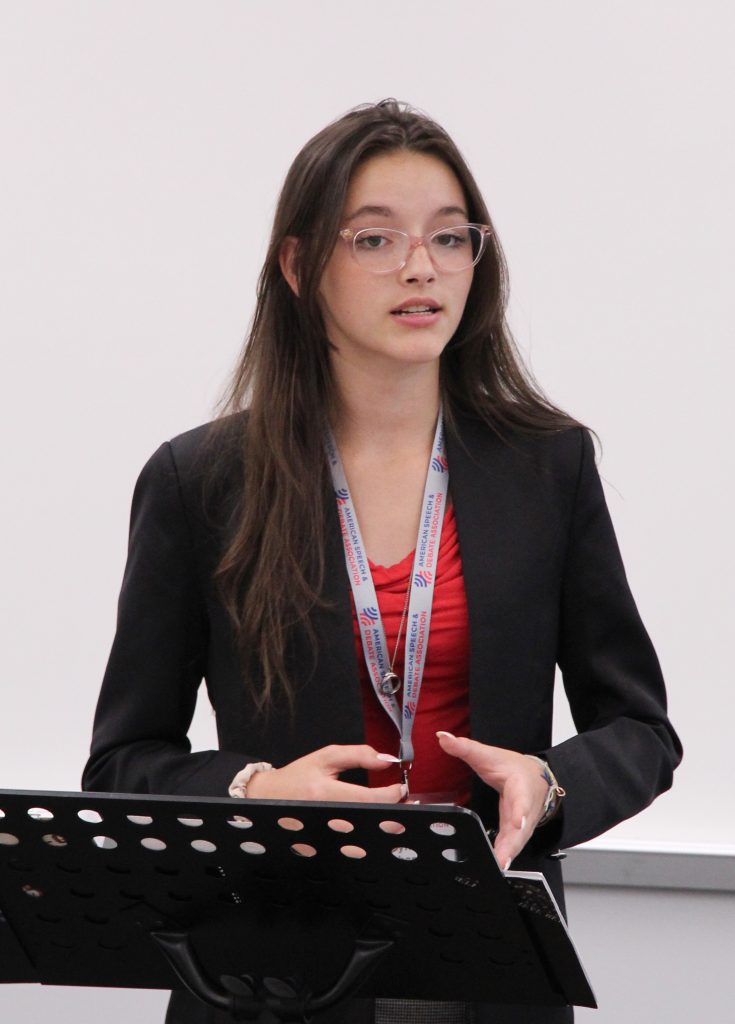 Competitive speech and debate provides students with a means and a reason to develop critical thinking skills, writing skills, and presentation skills.
Through debate, students engage in civil discourse and learn to deeply understand both sides of an argument. Their own opinions are honed and polished as are their sympathies towards those of differing opinions. Debate teaches students the power of research and how to persuade with the truth.
While preparing and presenting speeches, students learn that their words matter. They do not have to wait for adulthood to enact change. They can speak now and make a difference to their judges and fellow competitors.
Most of all, competitors learn to express their own faith and values and how their lives have been changed by them. Speech and debate is the one activity that will benefit students no matter where they go after high school.